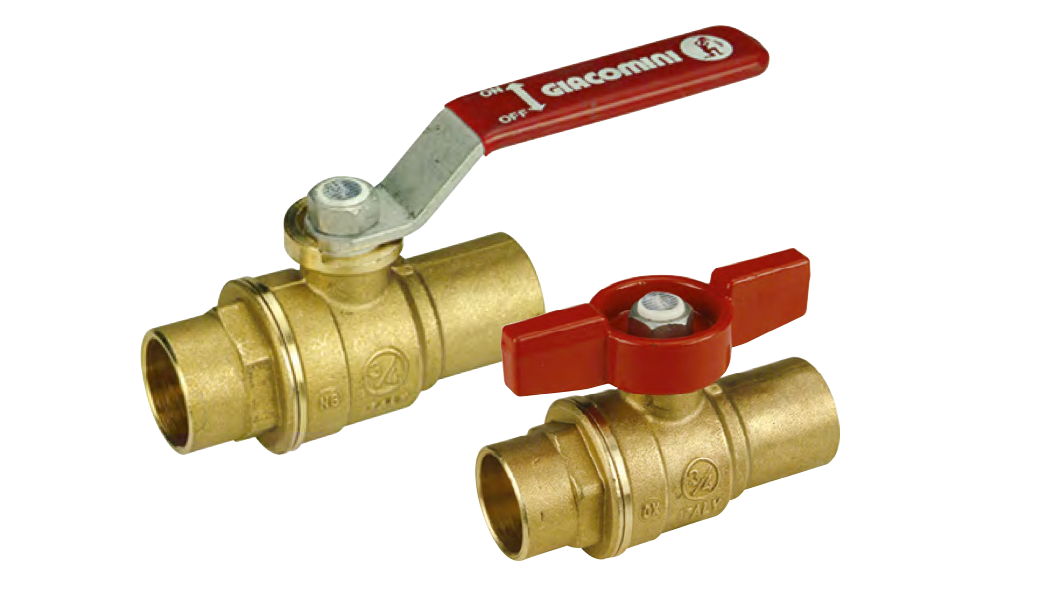 R258D endfeed ball valve for heating/cooling
Original price
£10.56
-
Original price
£29.48
Delivery time
In stock products - 48hr delivery
Out of stock products - 2-3 week delivery
Ball valve with end feed connections for copper pipes.
• Standard port
• Valve made of UNI EN 12165 CW617N brass
• Stem with double O-Ring
• Nut with anti-corrosion coating, with guaranteed seal and hologram
• Steel lever handle with anti-corrosion treatment and red PVC coating or Min. working temperature: -20 °C with 50 % glycol solutions
for heating/cooling. 

Max. working temperature with dry saturated steam:
185 °C with 1,05 MPa (10,5 bar)
Max. working pressure at 20 °C with water and not dangerous gas:
4,2MPa(42bar)forØ15,Ø18,Ø22
3,5MPa(35bar)forØ28,Ø35
Temperature range with liquid hydrocarbons*: -20÷60 °C
Max. working pressure at 20 °C with liquid hydrocarbons*: 1,2 MPa (12 bar)

* Please consult Giacomini technical support to check the product's compatibility with the specific hydrocarbon.